Pool Deck Drain Cleaning
A swimming pool is a wonderful place to spend an afternoon, cooling off in the refreshing water or burning off some calories with a few laps.  Taking care of a pool is an important job, especially for those that want to provide preventative maintenance for proper pool function. One aspect of caring for a pool, is to ensure that the pool deck drain is cleaned on a regular basis.  The deck drain is located between the pool's edge and the patio. If you are looking for a professional company that can help you with your pool deck drain cleaning needs, then contact the staff at NOBLE today!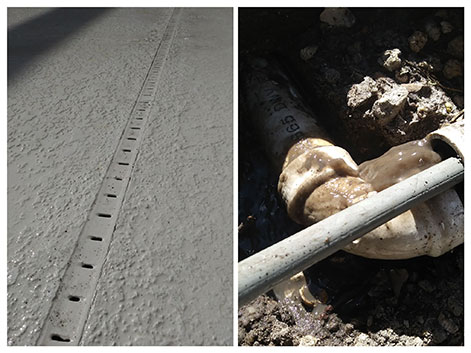 Our team of experts has a wealth of knowledge about all types of outdoor cleaning projects, and the pool deck drain is no exception.  The deck drain's purpose is to carry excessive amounts of water away from the deck's surface. This helps from keeping the pool from overflowing, and also helps to keep your pool deck clean.  Every pool deck drain needs to be cleaned at some point, because the drain collects dirt, sand, leaves, and other debris over time.
We have the expertise and the tools to clean your deck drain.  We use a jetting process that flushes out any type of debris that has collected within the drain's walls.  We collect the debris, clean the drain tubes completely, secure all openings of the drain, and leave your deck in pristine order, every time.
NOBLE technicians pride ourselves on the work that we perform and on the high level of customer service that we provide.  We know that you are busy and that you take pride in your property; therefore, we always work in a timely manner and our work thorough and superior.  If you would like to learn more about our pool deck drain cleaning service, then please contact us today. We look forward to working with you anytime!   
Donita B.