About Noble

Pressure Cleaning
Noble is an all-encompassing exterior cleaning service that serves the Treasure Coast of Florida, and the surrounding areas.  We specialize in pressure cleaning services, including the cleaning of; homes, businesses, driveways, sidewalks, patios, lanais, pool decks, pavers, and so much more.  Residential and commercial customers all over the area have trusted us with their cleaning projects, and we would like to offer our services to you, as well!  
Our team of professionals are highly-qualified to clean any type of surface and building material.  We have pressure washing techniques, such as soft washing, that enables us to clean a variety of surfaces, while doing so safely and without the threat of harm to the material.  With advanced training, professional grade equipment, and a dedication unlike most others, our team members can provide excellent results that are pleasing and beneficial for all of our customers.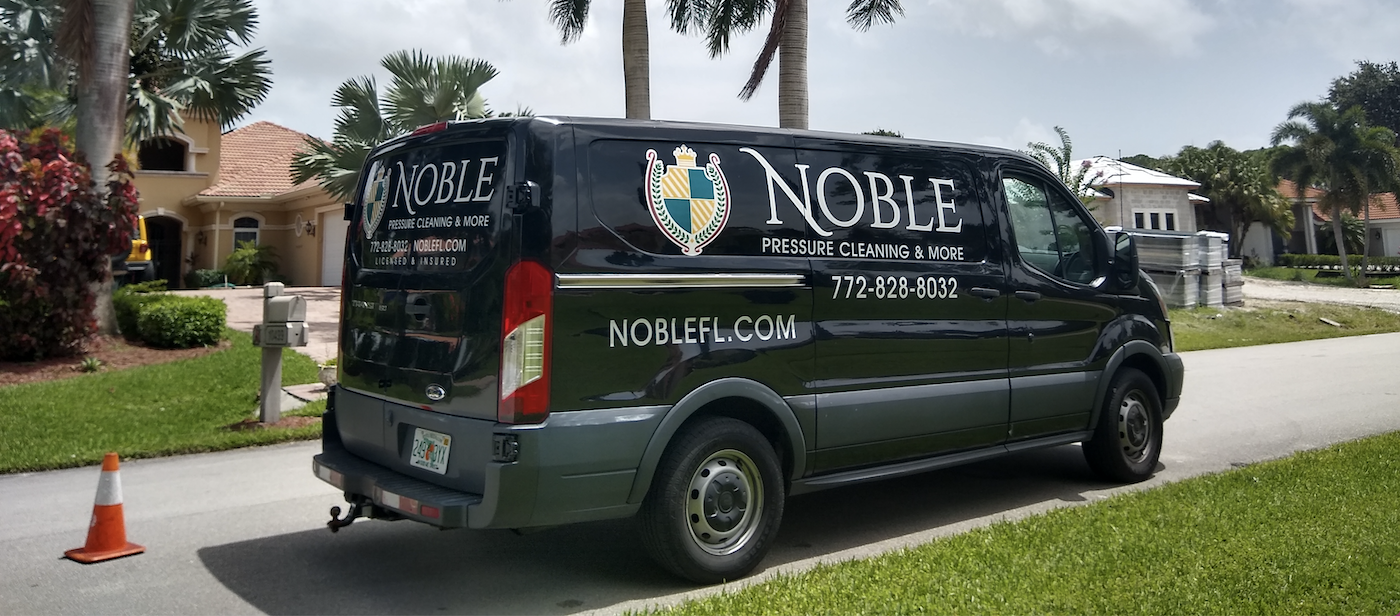 Noble is a fully licensed company.  We carry general liability insurance, umbrella insurance, vehicle insurance, and worker's compensation insurance, as well.  You can rest easily knowing that we will always do the right thing, as we put our customers first, because we know that you are the backbone of our success.
Safety is high priority for us!  We follow all safety protocols, in order to ensure the safety of our clients, our employees, and your property, too.  Our team is trained to work safely, methodically, and with a great attention to detail. These qualities allow us to provide you with the results that you expect from true pressure washing and cleaning professionals.

call us
(772) 828-8032

email
Office@NobleFL.Com
Services
Professional Cleaning
Noble FL LLC representatives are available to provide free estimates on potential projects.  If you would like an estimate, then please contact one of our team members today. We enjoy improving the lives and the properties of our fellow neighbors, and we welcome the chance to work with you anytime you have a cleaning project that needs to be completed by one of our professionals!
Donita B.