Patio Screen Enclosure Cleaning
Pool Deck & Patio Screen Enclosure Cleaning
Enjoying the area outside around your pool is very enjoyable. Our South Florida climate allows us to spend nearly the entire year in our Patio Screen Enclosures. However, it is important to maintain a clean environment to avoid the buildup of dirt, debris and mold.
Thankfully, the experts from Noble Pressure Cleaning provides the best Pool Deck and Patio Screen Enclosure Services. We proudly serve The Treasure Coast and Northern Palm Beach County areas at both Residential and Commercial Properties.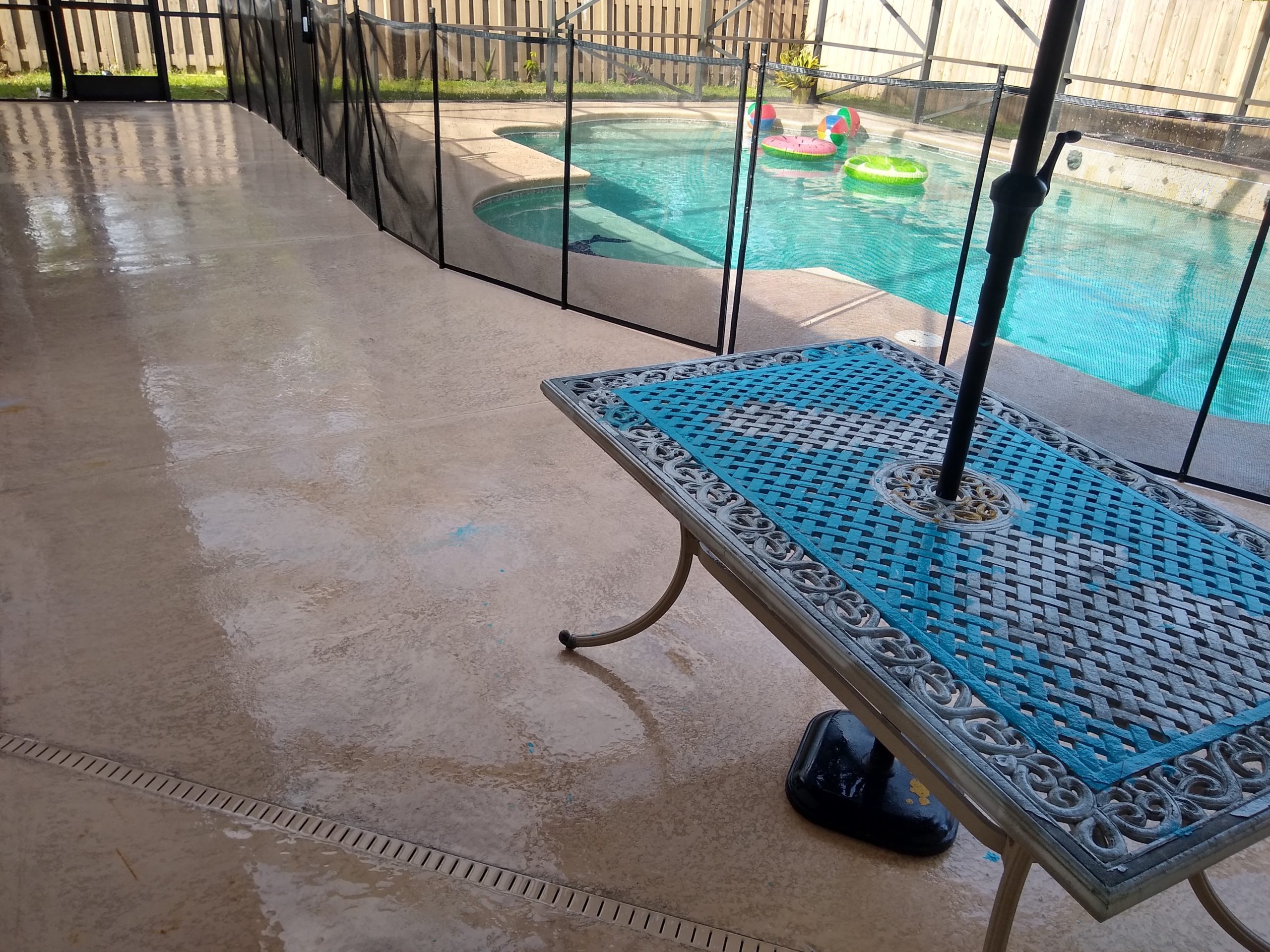 Get a Free Quote Today!
Our team will ensure your Pool Deck and Patio Screen Enclosure gets in the cleanest possible condition. This will help allow your family and guests to enjoy a clean and comfortable pool area.
There will not be any slipping hazards from the build up of dirt and mold that tends to accumulate in certain areas around your pool. Furthermore, a clean pool deck will eliminate the spread of germs and bacteria from being brought into your home from normal foot traffic.
Another added benefit of having your Patio Screen Enclosure pressure washed on a routine basis is that the air quality will be greatly improved. When the screen enclosure is cleaned, the build up of dust and allergens are washed away so the outside air will flow through smooth and clean.
Contact us today to learn more about any of our Exterior Cleaning Services. We look forward to hearing from you today!
Donita B.